If you're like me and suffer the constant struggle between reading and exploring, or are considering the latter and worrying about the former there's a few logistical obstacles you may need to overcome. Thankfully, in the age of technology, it is doable. In fact, it's almost easy now, as long as you know the basics. 
I've recently relocated to Canada with plans to travel all over the continent and have been putting a few reading tools into practice. Here's a quick list of the five I found the most  helpful throughout…
[1] E-readers:
Now, there's a lot of controversy surrounding the old 'e-reader' and I was torn initially; who doesn't love the smell and feel of well loved [or even brand new] paperback full of some exciting new nonsense?
But since moving from the UK to BC, Canada last month I've realised something about luggage I hadn't previously considered. It's not the quantity of books I squeeze into my modestly sized suitcase and accompanying brightly-coloured backpack, It's the sheer damn weight of stacks and stacks of paper. I am forever paying out at airports for oversized baggage. I've already collected more books here than I could possibly hope to get home; it's a modest collection steadily growing into a most enormous, narcissistic monster mound. Kindles and the like (of course) are a lot less dense. The only problem is the lack of bookishness it embodies, but (provided you can get over that) they can be a real lifesaver for bibliophiles packing light. Plus there's a place that makes waterproofed Kindles now! Check it out here.
[2] Audible:

This one is a new addition to the list. Lately I've noticed I've spent a good deal of my time, on holiday and when travelling, on busses and trains. Now I might be the only one but I cannot stand reading on the move for more than about half an hour before that familiar ache of motion sickness hits me hard; that's usually the moment I switch out books for music. Audible merges the best aspects of both by reading to you so your belly doesn't roll when you're moving. Plus some of the narrators are so wonderful to listen to; did you know Stephen Fry narrates the Harry Potter books? Find them here.
[3] Loved ones: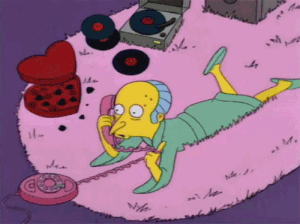 Now I'm not saying you should take advantage of having your ma, pa, sibling or significant other at home whilst you're off on your adventures, I'm just saying you can learn to love them more by insisting they ship you the books you left behind as well as any merch deliveries that tragically arrive after you depart. Keep it to only the things you miss with your whole heart though because weighty packages can get pricey! It's worth noting however that if  you don't have a fixed address, many post offices allow parcels to be delivered straight to them via 'general deliveries' – just inquire when you get there!
(and make sure you ask really really nicely!)
[4] Local libraries and thrift stores:
Libraries are super underrated these days if they're not the biggest or the most aesthetic but they can be a lifesaver if you love books, have limited storage and don't want to break the bank. They like you to have a fixed address before you join but often offer a few months membership for a set price.
Failing that, Thrift stores and secondhand book stores can also be really good fun to explore if you like getting a good bargain and digging through stacks of loved paperbacks. Last week I picked up a paperback copy of The Martian by Andy Weir for CAD$2.00 (US $1.50, UK £1.20) from a secondhand bookstore and a copy of Divergent by Veronica Roth for CAD$3 in our local thrift shop. I also picked up a Ps2 + games and cables for $25.00 so, really, anything is possible; go nuts. Viva la thrift shop.
[5] #bookstagram and Bookish social media:
Miss your bookclub or bookish friends but still want to be involved with the latest book trends? No worries pal; there's a place for you that transcends the divides of oceans and plains; the good ol' interweb. I've talked about the book community on Instagram a couple of times because it's the source of almost all my book-related-motivation (find previous posts from January, December and November here , here and here) but I really can't stress enough how invaluable it is to have a constant source of reading inspiration. The last 2/3 of the last books I've reviewed were discovered through #bookstagram (Fangirl, and Eon –review pending).
The great thing about Instagram is you can get as involved as you like. You don't even have to make posts if you'd rather just browse #bookstagram, #bibliophile or #booknerd hashtags; there's plenty of aesthetic grammers actively posting for you to browse to your heart's content.
So there you have it, my favourite ways to read on the move. If you know any tips or tricks that you think deserve to be on the list, or are travelling yourself, let me know in the comments below!
– Cat –