Happy 'Everything, Everything'-release-day! In honour of it's debut on-screen (and with time still left to read it beforehand) here's a few other adaptations you might want to get reading before they hit the screens.
Everything, Everything – by Nicola Yoon
Release Date: 19th May 2017
My review of this book was not the most favourable thing I've ever written, still, I think it would make a good film. Everything, Everything tells the story of Madeline, a teen girl confined to the sanitised bubble home she shares with her mother and nurse. It's a wicked love-story and it destined to be as popular as The Fault in Our Stars. Find more information and get the book here.
---
Wonder by R.J. Palacio
Release date: 17th November 2017
"Based on the New York Times bestseller, WONDER tells the incredibly inspiring and heartwarming story of August Pullman, a boy with facial differences who enters fifth grade, attending a mainstream elementary school for the first time." IMBD
I first read Wonder a year or two ago and found it completely wonderful, a real heart-warmer. Wonder teaches lessons we should all keep in mind. Plus Auggie is amazing and Julia Roberts is in it.
---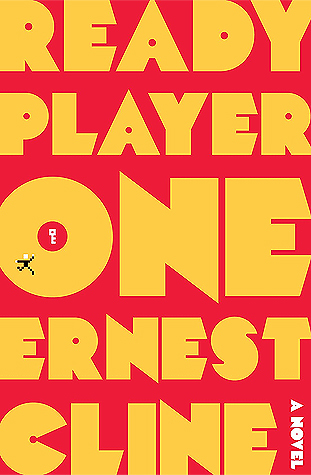 Ready Player One – Ernest Cline
Release Date: 30th March 2018
Kelly-Ann over at DragonBabble loved this one when she first read it and (whilst I've yet to get round to reading it) the concepts it toys with are totally selling me the film already. It's set in the not too distant 2044 and involves a virtual utopia – and an element of competition. To me it seems like it's gotta be at least as good as Spy Kids 3D (great kids film) but perhaps with something deeper. The adaptation is to be directed by Stephen Spielberg and I will be hoping to read this one in time for its release too!
---
The Death Cure by James Dashner (3rd maze runner)
If you've been following the story you'll want to get a head start on the new film by reading the third book in the Maze Runner series, The Death Cure. It's a series that's difficult to describe but interesting to read. I've yet to read the 2nd book in the series, The Scorch Trials but enjoyed the first movie enough to read the book and really ought to catch up on the second instalments of each. The penultimate edition to this whirlwind series is set to be as fierce as the previous two and it's the last chance for us to get in on this series whilst it's still in production so we had better get a move on.
---
Illuminae
Release Date: Unknown
I read Illuminae  this year and I am super hyped up on film rumours. Not only can I not wait to see how filmmakers handle the setting but also how they use the book's unique, dossier format. The second book Gemina was just as good and, if done well, the film could become a major sci-fi trilogy. It's the perfect indicator of changing genre trends with sci-fi making a massive come-back. What's nice is Illuminae keeps the human elements of say, a romance or a Young-Adult novel and pairs it with typical sci-fi elements. Whilst very few film details have been confirmed, if speculation is to be believed, it's one to look out for.
---
There are plenty more adaptations to look forward to ahead too, which ones are you most looking forward to?
Till' next time…
---
 – Cat –