I'm moving in September (hopefully) and therefore have had to impose a serious book-buying, merch-ordering, home-ware-shopping ban upon myself and honestly, it's killing me. There's far too much cool stuff I want to buy. I've also been reading the ACOTAR (A Court of Thorns and Roses series) books and getting suitably obsessed. Long story short, I (and many others) want to live in Velaris and it is high time we figured out just how to do that. So here's a nifty little collection of stuff  to get you through the book slump.
"To the Stars who Listen"
---
First off you've got to get yourself some stars that listen (and these are some of my favourites!)
These cute little stars are just the beginning! They also come in letter shapes so you can spell out words for your own little "Court of Dreams" – Plus they'd look so chic on #Bookstagram
These hanging stars are cute as heck and would look adorable along your mostly Maas bookshelf. Fairy lights aren't just for Christmas!
Click the image to go and check them out!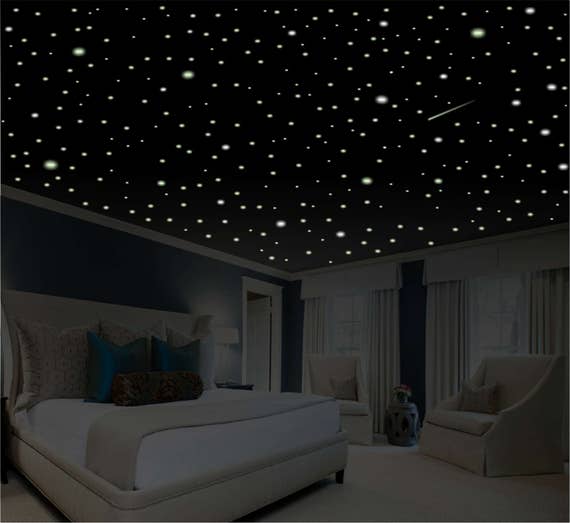 Then there's these nifty little ceiling stars (not quite the green glowing shapes I had on my own bedroom wall in the nineties, but magical nonetheless.) Simply Stick them up and turn off the light and stare at your very own night sky…
Find these ones on 'Wallcrafters' Etsy page here.
But don't fret, if you're renting (or – understandably – just don't like sticky-stuff on your ceiling) you can pick up a projector like this one to achieve a similar effect (albeit in covering a smaller radius). That's right ladies and gents, problems with solutions here at
Tackfiction. What can I say? I just love stars, man.
"…And the dreams that are answered"
Next up, the key Ingredients for a good night's sleep in your new starry kingdom.
Lily Flame is my favourite brand of candle (aside from the more niche bookish creations we'll mention further down) and one of my favourites is super
appropriate for a Night Court vibe and a good night's sleep. The great thing about their candles, too, is that they have such punchy scents – half the time you don't even have to light them to enjoy their fragrances.


Pair that with this cute indoor water feature and relax to the sound of the Sidra flowing quietly in your very own bedroom. Sight, sound, scent – check!
---
Tie it all in with this gaudy duvet cover with some deep blue or bright pink pillows to harness your own inner rainbow of Velaris.
And what better to dress the bed than a cosy throw pillow to compliment that lovely bedspread than a few of etsy's best throw pillows. (Click image to find product)
 THESE LIGHT UP!

I bet they're good listeners too…
 Bookish Goodies
(This is my favourite part!) There are so many amazing creative people on sites like Etsy and Ebay and I can barely resist spending all my money on their wonderful wares. Here's a few night-court inspired picks! (click for links)
---
---
Finishing touches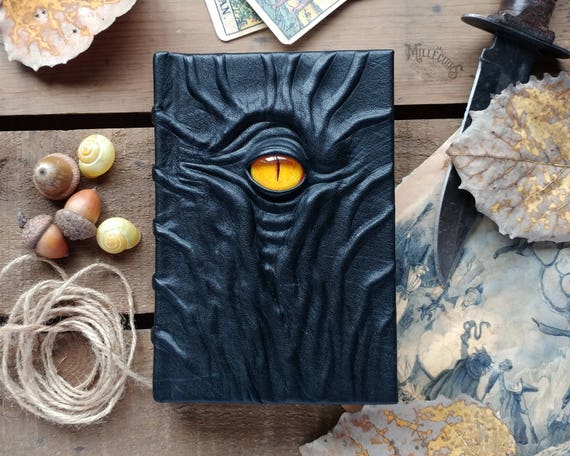 Keep your memories from under the mountain and your own court of nightmares stashed away somewhere safe in this mysterious handmade notebook. Dream journals can be fabulously dreamy and pink too but there's something inherently Rhysand about keeping your secrets in something wicked like this .
(They're handmade and there are loads of styles to choose from too!)
and then, not forgetting those beautiful Illyrian wings, something to write with (artificial of course, I wouldn't dream of taking feathers from a real Illyrian warrior #ImNotCrazy)
---
Have you found any hidden ACOTAR treasures online or in stores? Let me know (one day I'll be free to shop!)
In the meantime let me know if you'd like further posts on other court aesthetics – I'm thinking of doing the summer court next. Literally anything to stop me actually shopping!
Sweet Dreams!
---
   – Cat –